Sessions are designed for you.  Bring your questions, goals, life in the moment.
Natural posture, foot, pelvis and spinal health, breath, voice, movement power, balance & mindfulness, action. The AT is the art and practice of improving your quality of being and freedom in action in any moment. Expert hands-on and verbal coaching support shifts in pain and stress patterns. You learn to invite poise, breath and connection into all situations. Learn more . . .
CNT sessions combine qigong (energy work) with gentle, skillful touch and guided breathwork to unwind stress, clear blockages, and to train our organs to function better. CNT is used to aid digestion & cleansing, for circulation, lymphatic and reproductive health, scar tissue healing, low-back and pelvic imbalances and to support emotional well-being. Learn more…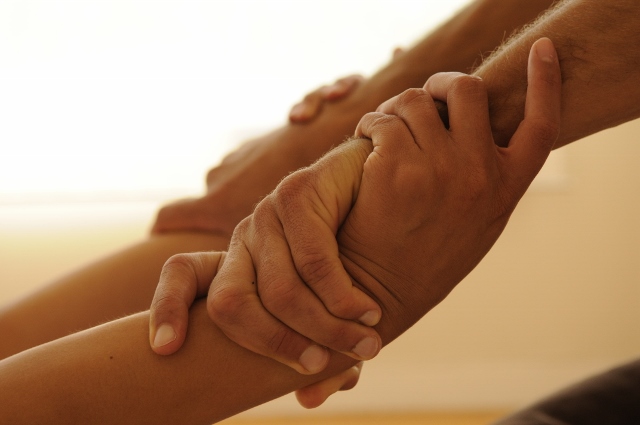 Two hour sessions seamlessly weave deep tissue, joint rotation, pressure point therapy, stretching and energy balancing for full body rejuvenation and specific therapeutic needs. Like having yoga done for you. The goal is that magic place of energizing deep relaxation.
Learn more…
Deepening & Integrating
Specific coaching furthers our work together. Sessions may include simple:
Movement or Chi Kung exercises
Meditation instruction
Nutrition & sleep guidance
Working with Geoff

Geoff is the only fully-certified Alexander Technique and Chi Nei Tsang instructor on the planet. He combines expert hands-on skill with a natural coaching ease and depth of meditation and healing experience from several of the world's great living traditions. The result is sessions that address your immediate needs while also supporting your long-term goals and quality of life. More here on Geoff's story and background.
"I first met Geoff for a Thai-yoga massage and have become his regular client when my body needs some deep relaxation. Having experienced various massage techniques, I find Geoff's technique especially benefits my body. He understands body coordination very well which makes him different from most masseurs whom I've met. Recently, I began to take Alexander Technique lessons with Geoff. This practice helps me relieve a lot of tensions in my body system. Moreover, I use A.T. in my Tai Chi practice. It has improved the quality of my martial arts significantly."
"Last year I approached my first Chi Nei Tsang treatment with the attitude that I'd try one session as an experiment and then switch to Thai massage. That first CNT session was so amazing though, I've continued with it for the past nine months.
During this time Geoff's gentle touch has guided me to ever deepening levels of soul-body connection. He instinctively knows just where to focus in each session, gently bringing my attention to a
reas of my physical body and the corresponding parts of my psyche that are tight, constricted or holding back. I find Geoff to be extremely intuitive and sensitive as a practitioner of Chi Nei Tsang. In my view, he has a true healer's touch."
"I started exploring the Alexander Technique with Geoff for a number of reasons. First and most, I knew about Geoff's experiences training in the healing arts and felt confident that his knowledge and loving personality would be an exceptional fit for my needs. Secondly, having dealt with a number of health issues confounded by many hours working on the computer, I needed a practice that I could use in my everyday life. Taking Alexander Technique with Geoff was a truly unique and rewarding experience in that it helped me take a proactive approach to dealing with stressful physical and mental conditions. I continue to practice it, think about it, and learn from it, even as I type. I have learned how to apply the lessons to my life, wherever it may lead me and with whatever challenges cross my path."